SIGNATURE OF A SPECIFIC PARTNERSHIP AGREEMENT BETWEEN THE NATIONAL INSTITUTE OF HYGIENE AND MAScIR FOUNDATION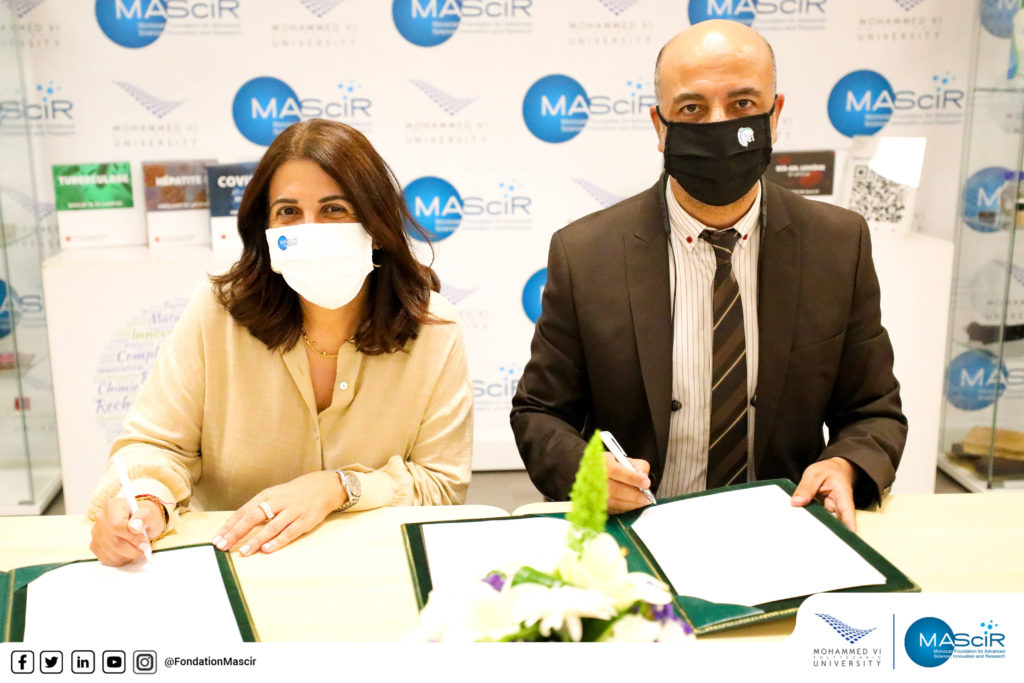 The National Institute of Hygiene and the MAScIR Foundation have proceeded, on Tuesday, July 5, 2022, at the headquarters of the MAScIR Foundation, to the signing of a framework partnership agreement.
This agreement sets the conditions for a strategic partnership between the two institutions aiming at a long-term collaboration for innovation, scientific research and technology development.
The two institutions have come together as a result of their shared belief in the relevance of pooling their resources in order to better contribute to our country's responses to potential epidemiological threats. This pooling is based essentially on the experiences acquired and the operational human capital, on the one hand, and on the technological platform and material resources available to the MAScIR Foundation and the INH, on the other hand.
Both parties are committed to maintaining a permanent link for the development of a flow of exchanges and collaborations through co-development projects and evaluation of diagnostic kits, biomarkers and medical devices.