PARTICIPATION AT THE HUB AFRICA 2019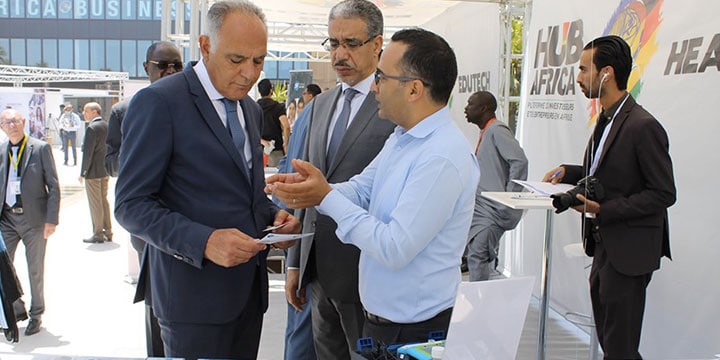 The MAScIR Foundation took part on June 12 and 13 in the 7th edition of Hub Africa which was held this year under the theme "Open Innovation for African SMEs".
MAScIR had the opportunity to present its prototypes of an olive oil analyzer and a tuberculosis diagnostic kit, both designed by its researchers and manufactured in its laboratories.
Furthermore, Mr. Mounir Ouitassane, Business Development and Valorization Director at MAScIR, took part in the « Reconciling Education, Innovation and Enterprise» panel . For her part, Mrs. Nawal Chraibi, MAScIR's general manager, concluded, during the closing ceremony, a memorandum of understanding between MAScIR and NGE Impact (New Generation Entrepreneurship Impact), a social enterprise that is the organizer of the AFRICA Hub, and which aims to develop new collaborations in order to promote the Moroccan and African industry.