MASCIR WON A GOLD MEDAL IN GERMANY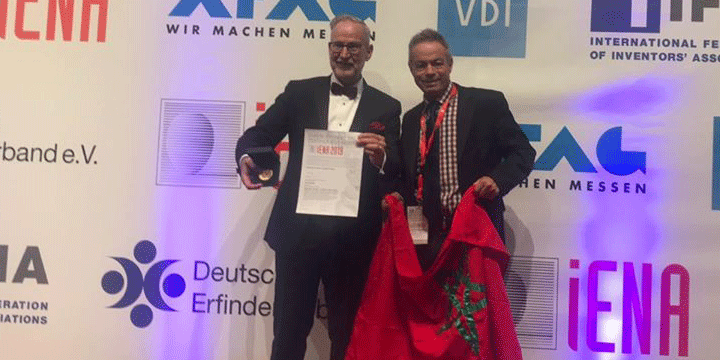 The MAScIR Foundation won a gold medal in the Agritech category at the 71st edition of the iENA Innovation Competition. Held in Nuremberg, Germany, from October 31 to November 3, 2019, this important international trade fair, dedicated to ideas and technological innovations, offers inventors and industrialists opportunities to develop business relationships.
MAScIR, as a member of an important Moroccan delegation, was awarded a gold medal by the «Union of Croation Innovators» for its olive oil analyzer.
The analyzer in question is a portable device that can obtain in a few seconds all the qualitative and organic characteristics of an olive oil without the use of a chemical reagent.
This innovative project combines a number of technological building blocks and the MAScIR Foundation intends to capitalize on it through a go-to-market strategy that will be  implemented  by the startup AgriScan.