MAScIR TOOK PART IN THE CONFERENCE ON SCIENCE FOR A SUSTAINABLE INDUSTRY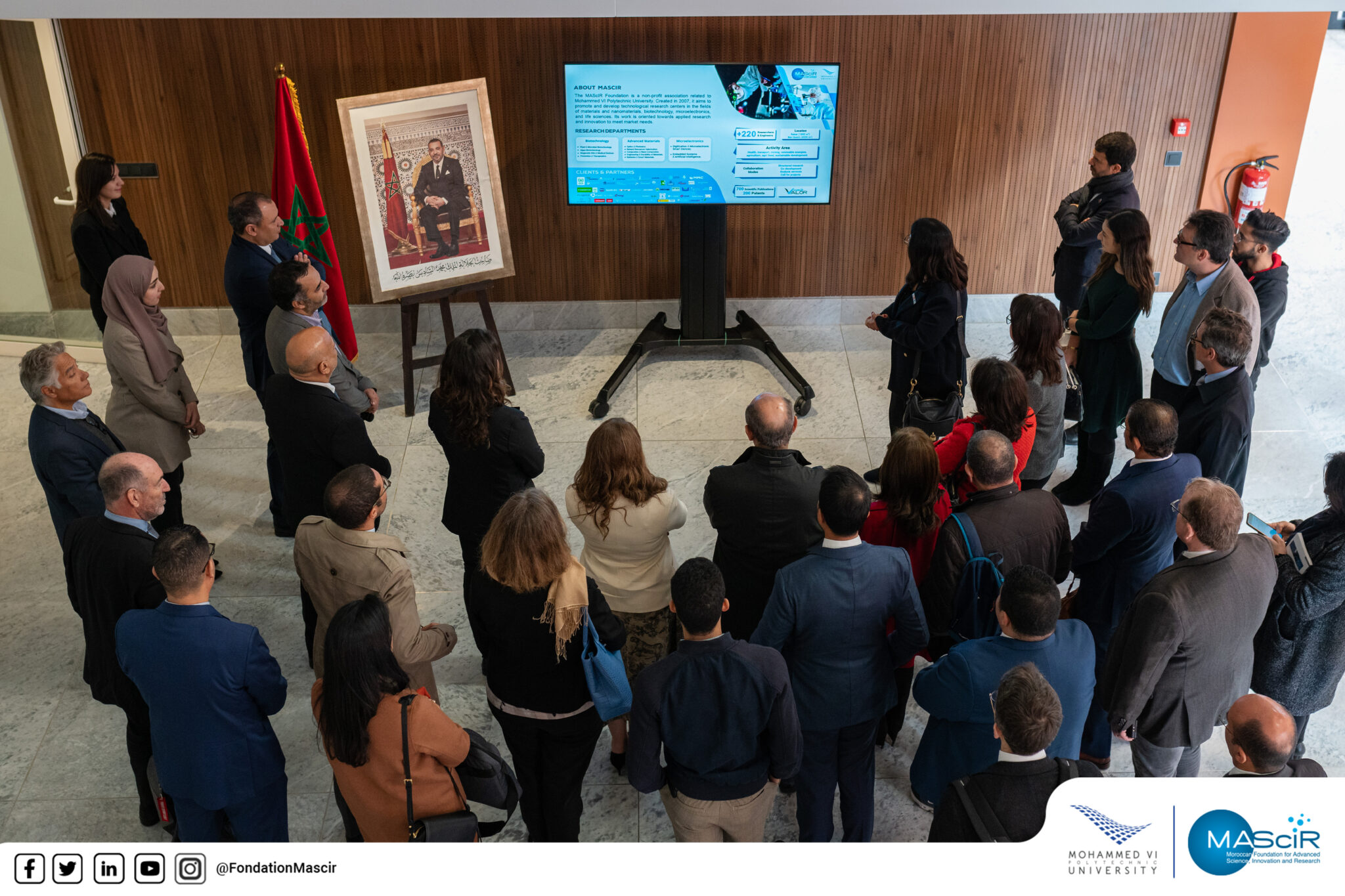 The MAScIR Foundation was delighted to take part in the conference organized on December 17, 2022 by the UM6P, under the theme « Science for a sustainable industry». This conference was also attended by Mrs. Leila BENALI, Minister of Energy Transition and Sustainable Development,  Mr. Ryad MEZZOUR, Minister of Industry and Trade and Mrs. Ilham KADIRI,  President and CEO of Solvay Group.
The conference was followed by a visit to the materials science and nano-engineering (MSN) laboratories, to the technological platform of the MAScIR Foundation located in Bengrir and to the Green Energy Park. Thus, the honorable visitors took the opportunity to discover the solutions developed by the laboratories of UM6P, notably in the fields of materials, renewable energy and sustainable development.