MAScIR sets up a camera on the mohammed vi bridge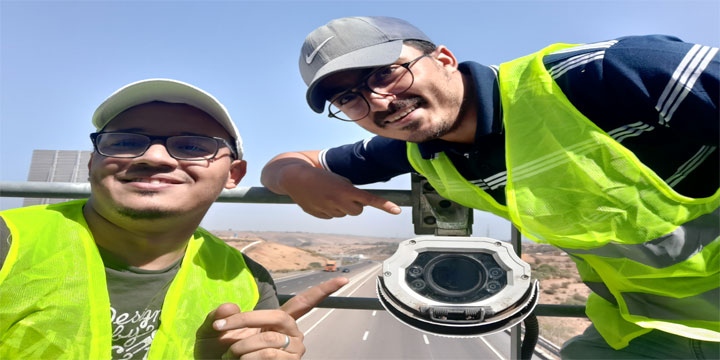 As part of a project carried out in collaboration with Autoroutes du Maroc "ADM", the Embedded Systems and Artificial Intelligence center has developed software to collect and process traffic data.
This software was tested for six months on the Bouknadel interchange, on the Rabat-Kenitra axis, and is currently in the testing phase on a 2 × 3 lane motorway segment, upstream from the Mohammed VI bridge, on the ring road bypassing Rabat. This solution will eventually replace the magnetic loops in the ground with above-ground systems.