MAScIR PARTICIPATES IN THE 2022 PARTNERSHIP MISSION, ORGANIZED BY THE CANADIAN BUREAU FOR INTERNATIONAL EDUCATION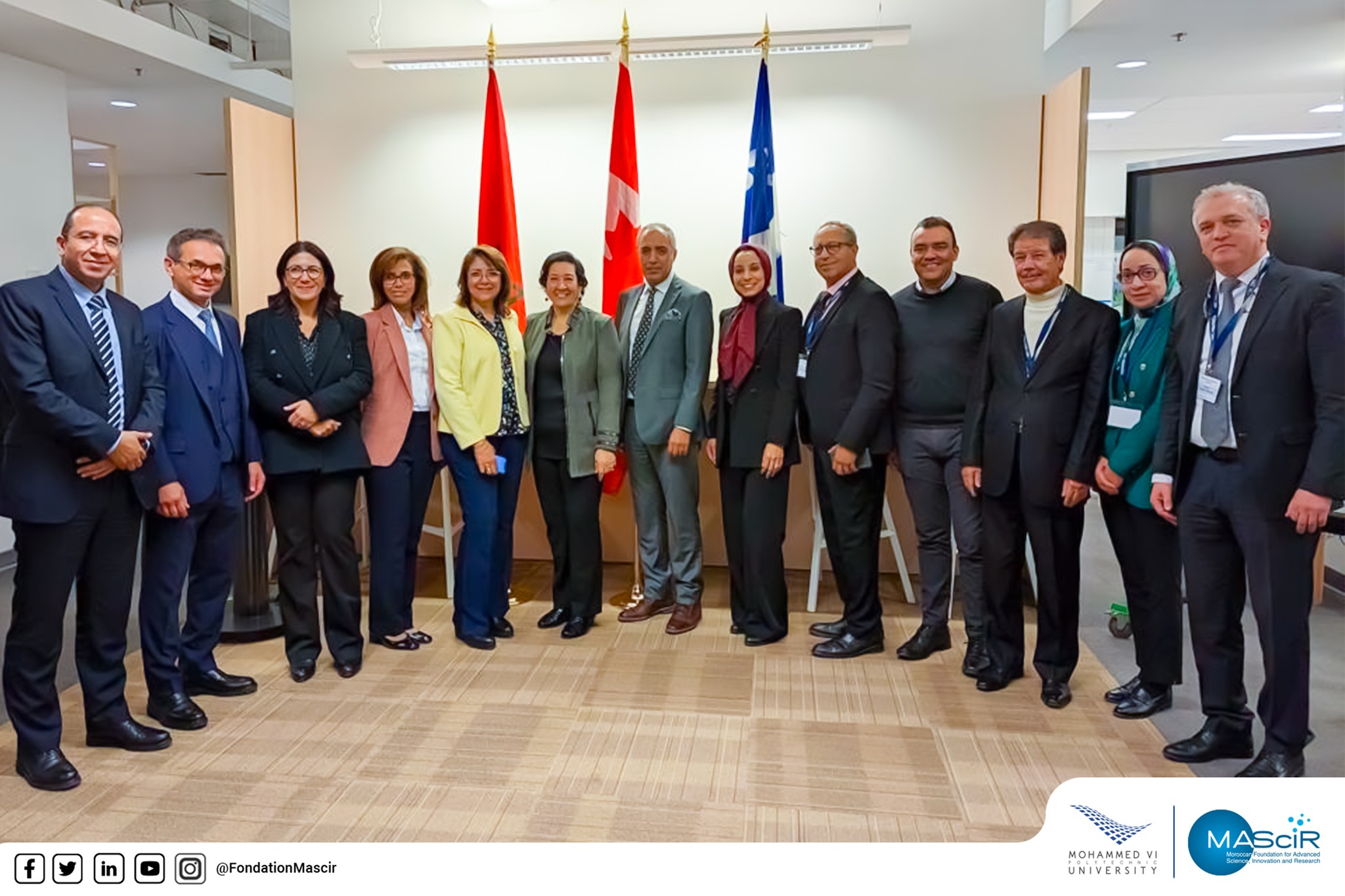 Within the framework of the 2022 Partnership Mission, organized by the Canadian Bureau for International Education  (CBIE BCEI), from November 13 to 22, 2022, in Toronto (Ontario) and Montreal (Quebec), Mrs. Nawal CHRAIBI, Executive Director of MAScIR, and Prof. Hicham FENNIRI, Scientific Director of MAScIR and Director of Research and Innovation at UM6P, were part of a group made up of representatives from Moroccan institutions. This mission aims to establish direct contacts and organize visits to Canadian universities and colleges in order to deepen partnerships, facilitate teachers' and students' mobility, strengthen research collaboration and promote capacity building on the sidelines of the CBIE 2022 conference.
This event was held with financial support from the Government of Canada through Can Export and in coordination with the Trade Commissioner Service. Furthermore, this event is part of CBIE's partnership and development activities aimed at promoting collaboration between Canadian and Moroccan higher education institutions.