MASCIR JOINS THE SPIE NETWORK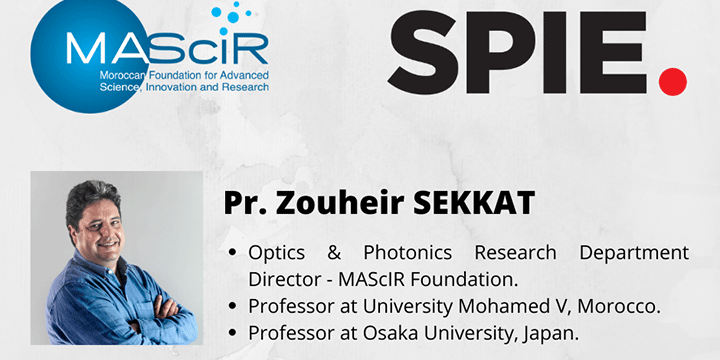 Professor Zouheir SEKKAT, Director of the Optics & Photonics Center at the MAScIR Foundation, has been elected the new « SPIE Fellow » in recognition of his work in the field of photonics, notably on sub-Tg light-induced molecular motion in nonlinear optical polymers and related theories.
Founded in 1955, the International Society for Optics and Photonics (SPIE) aims to contribute to the development of light-based technologies.
With more than 255,000 members from 183 countries, this non-profit association promotes emerging technologies through interdisciplinary information exchange, continuing education, publications, patent tracking, and support for professional career development in the sector.
Each year, SPIE selects new active members (Fellows) on the basis of their technical achievements and the services they provide to the optics community in general and to SPIE in particular. Nearly 1,500 Fellows have been co-opted since its creation. Professor SEKKAT is the first Moroccan, Arab and African scientist to become a Fellow at SPIE.