MASCIR AT VIVATECH FOR THE SECOND TIME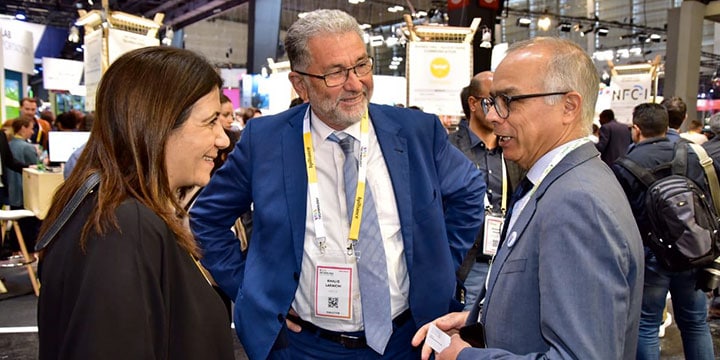 Participated for the second time in the 4th edition of the Viva Technology exhibition held in PARIS from 16 to 18 May 2019 around the theme of innovation.
These 3 days (of which the 3rd day was open to the general public) were rich in events, masterclasses, coaching and other speeches on the major themes of Tech but also on strategies, methods and recommendations to ensure the success of start-ups.
During this exhibition, MAScIR was delighted to receive Mr. Chakib Benmoussa, Morocco's ambassador to France, who learned about the various activities of the Foundation and discussed the various projects conducted by MAScIR for the benefit of industry.  Mr. Moulay Hafid Elalamy, Minister of Industry, Investment, Trade, and Digital Economy, also took part in this event and spoke with the various Moroccan participants and reiterated his support for start-ups and high-potential innovation players.