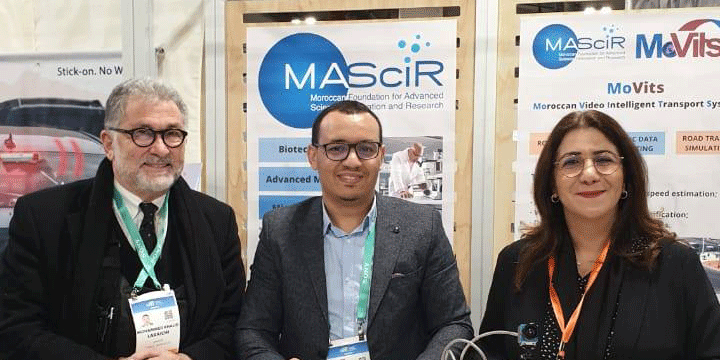 The MAScIR Foundation took part from January 7 to 10, 2020 at the Consumer Electronics Show in Las Vegas (CES LAS VEGAS). CES Las Vegas is the world's largest event for technological innovation in consumer electronics. MAScIR thus presented a solution for anticipation and management in the field of intelligent transportation, developed in its Embedded Systems and Artificial Intelligence department. This product, which has reached maturity, is now being developed by the start-up MoVITS, which uses artificial intelligence in image and video processing to provide solutions for improving road traffic in several cities in the Kingdom
UM6P AND MASCIR: START OF COLLABORATION IN THE FIELD OF EDUCATION
As part of the collaboration existing between Mohammed VI Polytechnic University (UM6P) and the MAScIR Foundation in the field of education, a first group of MSN (Materials Science and Nanoengineering) Master's students spent three days at the Foundation's Composites and Nano-Composites Center to perform practical work.
HUNGARY, FUTURE COLLABORATIONS?
MAScIR was delighted to receive on November 12, 2019, H.E. Mr. Miklós Tromler, Ambassador of the Republic of Hungary to Morocco and Mr. András Kolozs, Economic and Commercial Advisor, who took the opportunity to discover the foundation's technological platform. Exchanges took place around different avenues of collaboration between the MAScIR Foundation and Hungarian companies.