MASCIR AND MOLOGIC SIGN A PARTNERSHIP AGREEMENT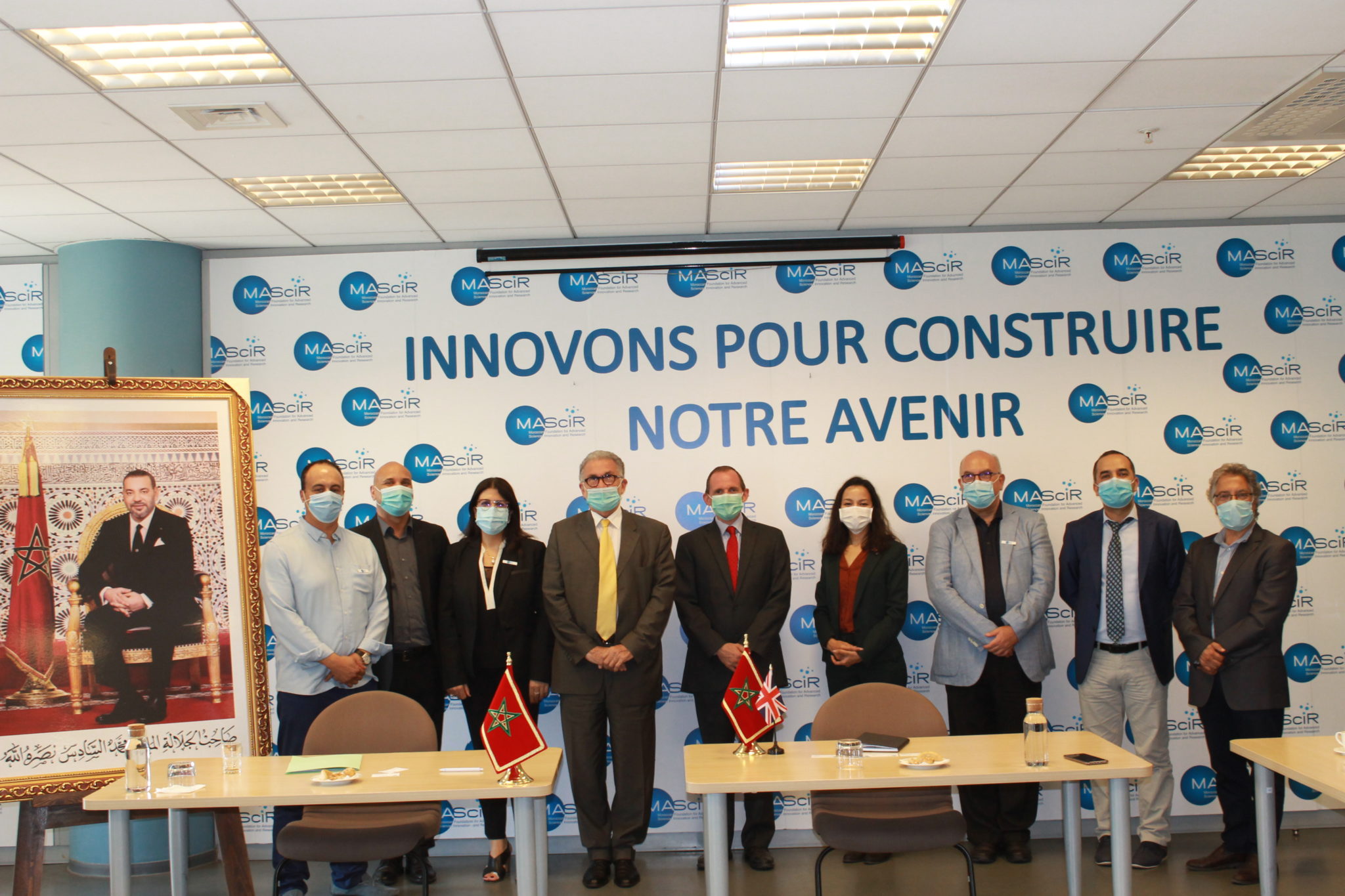 The MAScIR Foundation, a national player in research and development (R&D), notably in the field of medical biology and the development  of molecular diagnostic kits for infectious diseases, announces a partnership agreement with the British company Mologic, a world leader in the design of rapid diagnostic tests (point of need diagnostic testing).
The partnership protocol was signed at the foundation's headquarters, Madinat Al Irfane, Rabat, in the presence of His Excellency Mr. Thomas REILLY, Ambassador of the United Kingdom to Morocco.
MAScIR and Mologic have agreed to work together and share their expertise by developing biosimilars and new diagnostic tests for epidemics.
MAScIR (Moroccan Foundation for Advanced Science Innovation & Research), is a Moroccan non-profit foundation that aims to promote and develop R&D poles in advanced technologies, in order to meet the country's needs, especially in the field of medical biology.
MAScIR, with its highly qualified human resources and its equipment at the cutting edge of technology, has shown, through its registered patents, its scientific articles and its achievements with national and foreign industrialists, its maturity and its capabilities in scientific and applied research. More recently, MAScIR has developed in a few weeks an RT-PCR test for the new coronavirus.
Mologic is one of the world leaders in rapid diagnostic technologies, that seeks, through global partnerships, to develop the next-generation of ultra-sensitive (point-of-need) diagnostics which are easy to use and low cost to manufacture – critical to the success of many global health systems. Mologic's co-founder and Scientific Director, Paul DAVIS, was co- inventor of the Clearblue pregnancy test, launched in 1988. The creativity, insight and knowledge that led to that revolutionary invention has guided Mologic since its inception in 2003 and has led to many key innovations in the field of rapid diagnosis.