MASCIR AND AUF SIGN A PARTNERSHIP AGREEMENT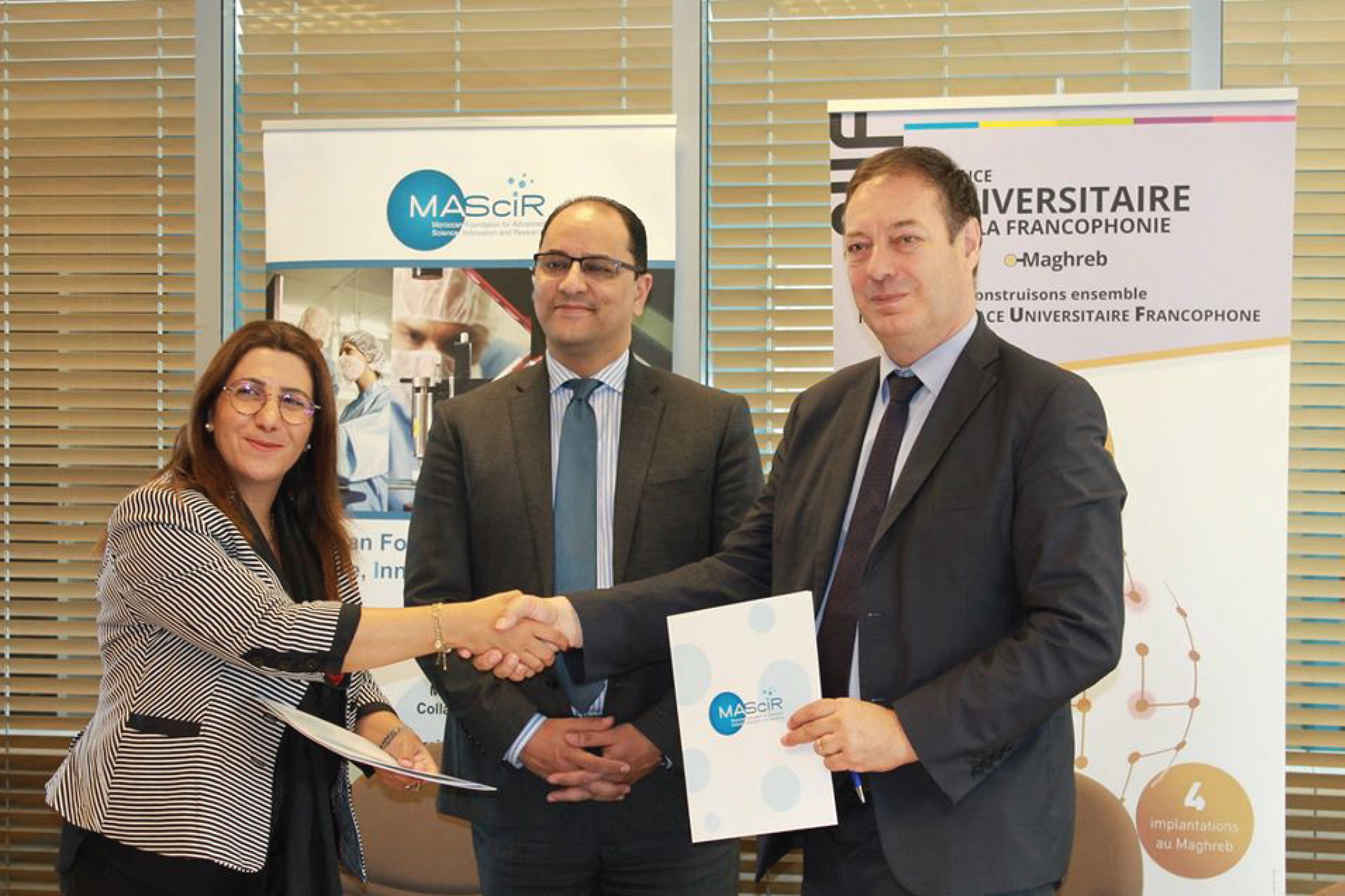 As part of the signing of a framework partnership agreement concerning future collaborations between the MAScIR Foundation, the AUF Maghreb and its members in the field of research and development. MAScIR was pleased to receive on March 03, 2020, Mr. Slim KHALBOUS and Mr. Jean-Luc THOLOZAN, who are respectively Rector of the AUF and Regional Director of the AUF Maghreb,
Founded almost 60 years ago, The Francophone University Agency (AUF) is a worldwide association of French-speaking higher education and research institutions, which brings together 990 universities on five continents in 118 countries. AUF is also representative of the higher education and research sector at the Francophone Summit.