ISO 9001 CERTIFICATION RENEWAL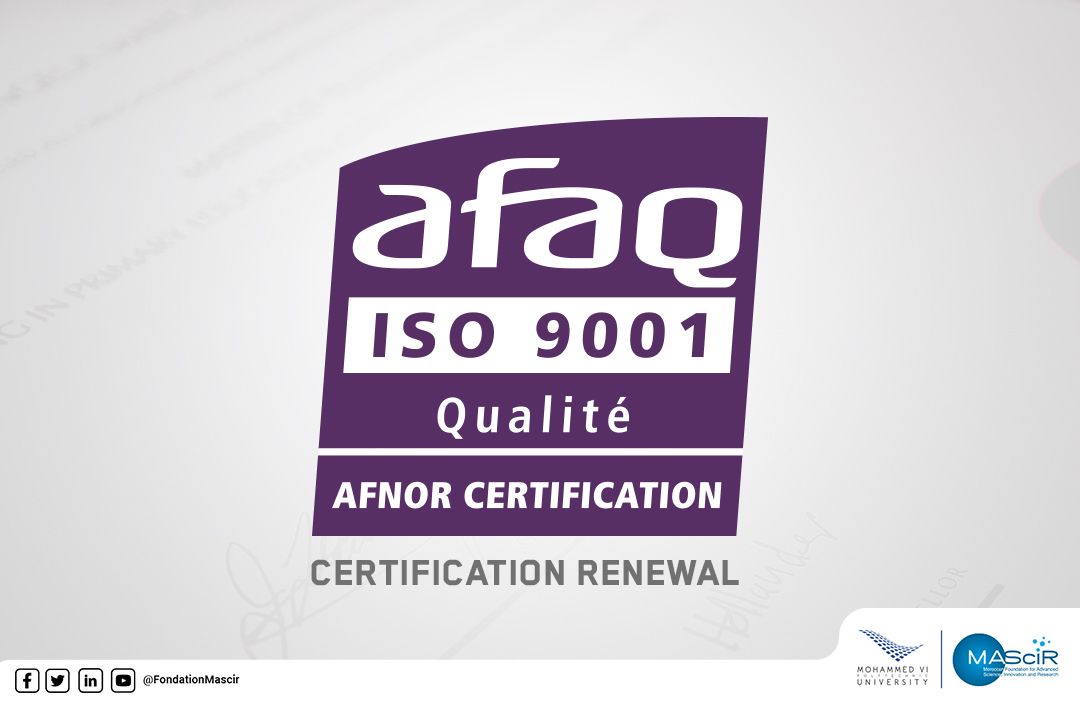 MAScIR Foundation has recently obtained the renewal of the ISO 9001 Label, following the surveillance audit 1 of the second validation cycle which took place on April 26 and 27, 2022.
Throughout its accreditation process, MAScIR has been working to continuously improve its quality management system, which has helped to improve the Foundation's overall performance.
As a reminder, ISO 9001 is an internationally recognized standard for creating, implementing and maintaining a quality management system.
We would like to take this opportunity to thank our funder, our clients, our suppliers and our staff for their contribution to this achievement.