INSPIRING GIRLS MOROCCO VISITING MASCIR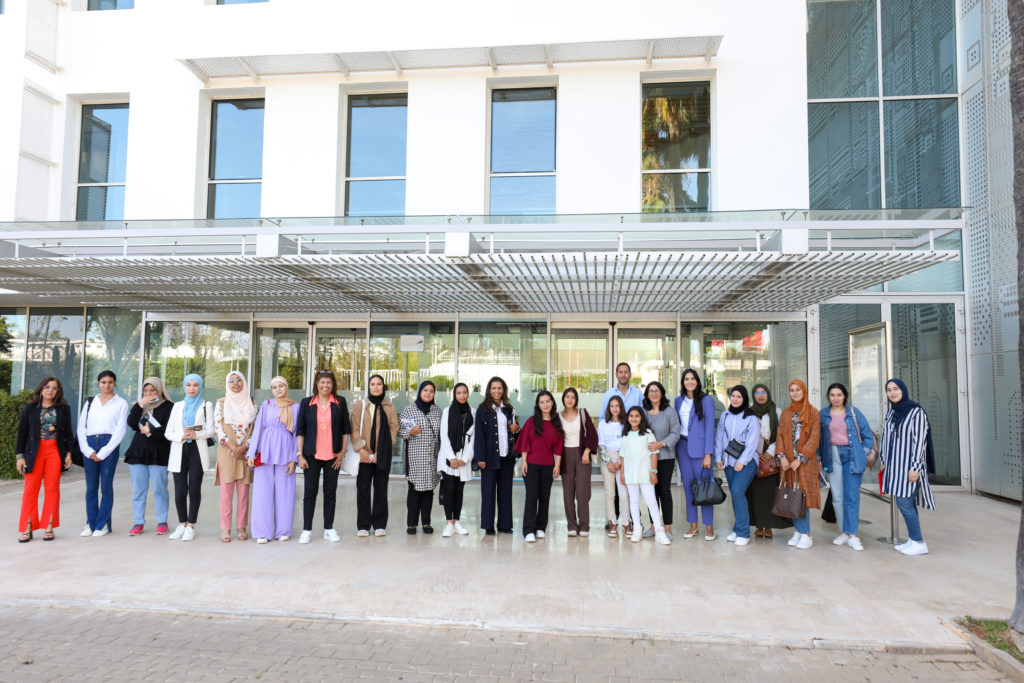 In the framework of an action carried out between the MAScIR Foundation and the association Inspiring Girls Morocco, MAScIR received on Wednesday May 25th, a group of 15 young girls from Dar Talibates de l'Akkari with the initiative of Camelia Oualalou, young ambassador of the association.
The group had the opportunity to meet with the Foundation's researchers and engineers to allow the girls to benefit from the experience of inspiring women with varied backgrounds. During this meeting Camelia was able to interview 2 inspiring women from MAScIR, Mrs. Nawal Chraibi, Executive Director of the Foundation and Mrs. Khadija El Kamouny, Project Manager.
Inspiring Girls Morocco's mission is to strengthen the self-esteem and professional ambition of girls by putting them in contact with female role models.