COVALAB AND THE MAScIR FOUNDATION SIGN A PARTNERSHIP AGREEMENT FOR SCIENTIFIC DEVELOPMENT IN THE PHARMACEUTICAL FIELD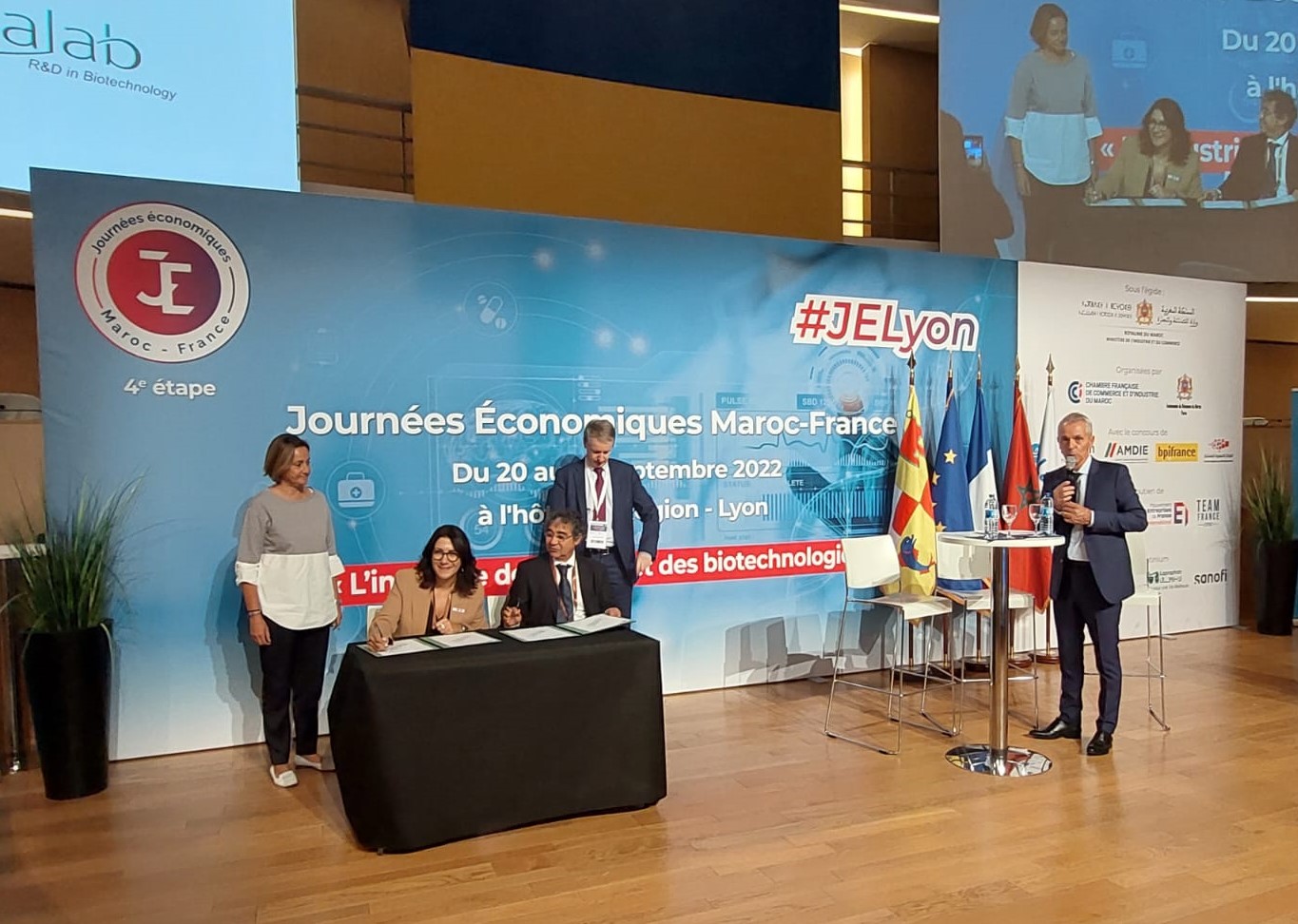 As part of the economic days, organized by the French Chamber of Commerce and Industry in Morocco (CFCIM) in partnership with the Embassy of the Kingdom of Morocco to France, held in Lyon from 20 to 22 September 2022, the French company Covalab and the MAScIR Foundation signed a partnership agreement in the field of research, scientific and technological development. This 3-year partnership covers the terms and conditions of cooperation between the two institutions.
In that respect, Covalab and the MAScIR Foundation have identified research and development projects that address health issues. Implemented within the framework of specific agreements, these projects will mainly focus on the development and production of antibodies and recombinant proteins of interest for diagnostic and therapeutic purposes.
Other subjects will also be the subject of cooperation, in particular the setting up of a platform for the chimerization and humanization of antibodies, the development of colorimetric ELISA-type immuno-enzymatic tests and immuno-affinity columns so that they can be applied in human and veterinary clinic.
On this occasion, Mr. Said EL ALAOUI, President and Scientific Director of COVALAB, welcomed the signing of this agreement with the MAScIR Foundation and reiterated the Covalab's commitment to R&D and innovation in order to better address the health needs of the country. For her part, Mrs. Nawal CHRAIBI, Executive Director of the MAScIR Foundation, welcomed the conclusion of this partnership and reaffirmed the vocation of the MAScIR Foundation for science, innovation and research and its willingness to respond to the current needs of the industrial fabric and Moroccan economic operators in order to promote the « Made in Morocco » brand.