ADM, UM6P AND THE MASCIR FOUNDATION JOIN FORCES TO SUPPORT THE DEVELOPMENT OF DIGITAL TRANSFORMATION FOR HIGHWAY USERS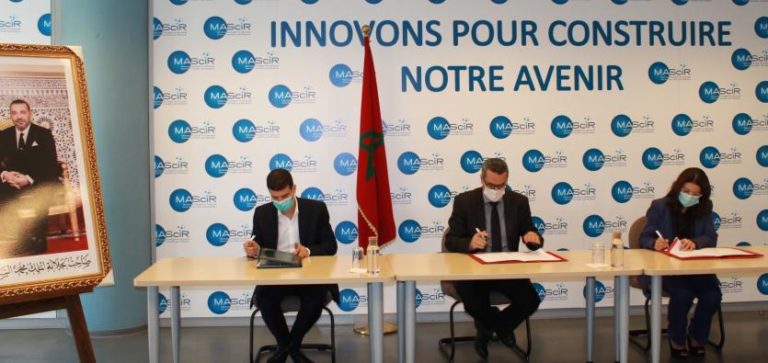 ADM, the Mohammed VI Polytechnic University and the MAScIR Foundation concluded, this Thursday, October 1, a framework agreement for cooperation in the field of scientific and technological research and development. The aim of this agreement is to develop a research program that meets ADM's needs as part of the ambitious project it is carrying out to transform and modernize its operating activities.
In order to support and accelerate the implementation of digitized solutions, ADM has previously concluded several technical cooperation agreements with foreign partners, leaders in the field of electronic toll collection. Today, this framework agreement concluded between ADM, UM6P and the MAScIR Foundation reflects the parties 'desire to further develop Moroccan R&D to raise national expertise and know-how, and place the public service offer in the motorway sector at the level of major international standards.
Thus, the three national institutions have agreed to use their expertise to carry out projects related to automated traffic management, the use of new technologies and especially  artificial Intelligence to modernize toll systems and manage the highway infrastructure.
This agreement also strengthens the will of the signatory institutions to collaborate jointly for the common good and for the promotion of R&D in Morocco.