A SCIENTIFIC DELEGATION FROM QUEBEC WAS ON A VISIT TO THE MAScIR FOUNDATION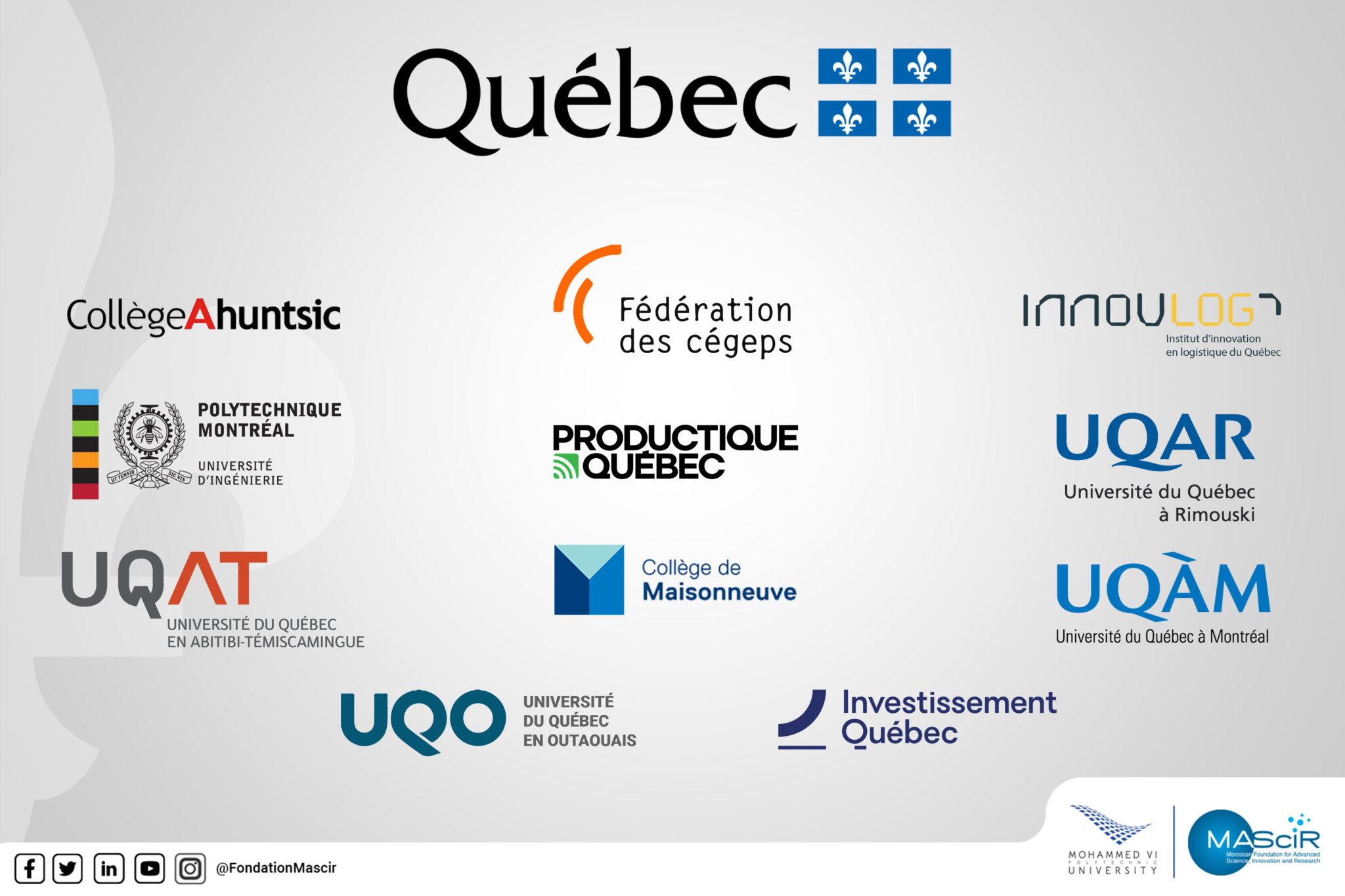 A high-level Quebec delegation led by Prof. Rémi QUIRION, Chief Scientist and head of the Quebec Research Funds, visited the MAScIR Foundation on May 24, 2022. The delegation included representatives from the Quebec government, as well as several academic, technical and research institutions such as: Polytechnique Montreal, the Universities of Quebec in Outaouais, Montreal, Abitibi-Témiscamingue, Rimouski, the Federation of Cegeps and colleges of Maisonneuve and Ahuntsic, as well as College Centers for the Transfer of Technology including the Quebec Logistics Innovation Institute.
The delegation, welcomed by Mrs. Nawal CHRAIBI, Executive Director of the MAScIR Foundation, visited the foundation's technological platform, which extends over a total area of 1750 m², and learned about research projects, innovations and achievements conducted by the Foundation in various fields, especially medical and plant biotechnology, microelectronics and nanotechnology.
A working meeting was organized on the sidelines of this visit in order to discuss the priorities shared between the Foundation and the Quebec delegation, notably in terms of applied research, modes of collaboration between companies and universities, technology transfer and valorization of results. During this meeting, Mrs. Nawal CHRAIBI stressed the role that MAScIR can play in the development of applied research at the national level and the support of Quebec institutions and operators who wish to settle in Morocco or develop partnerships there. This exchange was also an opportunity to present MAScIR VALOR SA, which supports MAScIR researchers in the creation of start-ups emerging from research projects carried out within the foundation.
This visit, which was organized by the Quebec Office in Rabat (BQR) and led by Mr. Alain OLIVIER, is part of the actions carried out by the BQR in order to create a spirit of  mutually beneficial partnership between Quebec companies and institutions wishing to develop or strengthen their activities by relying on Moroccan companies, research centers and universities.