A MAScIR PROJECT SELECTED IN THE CALL LAUNCHED BY CNRST-FRQ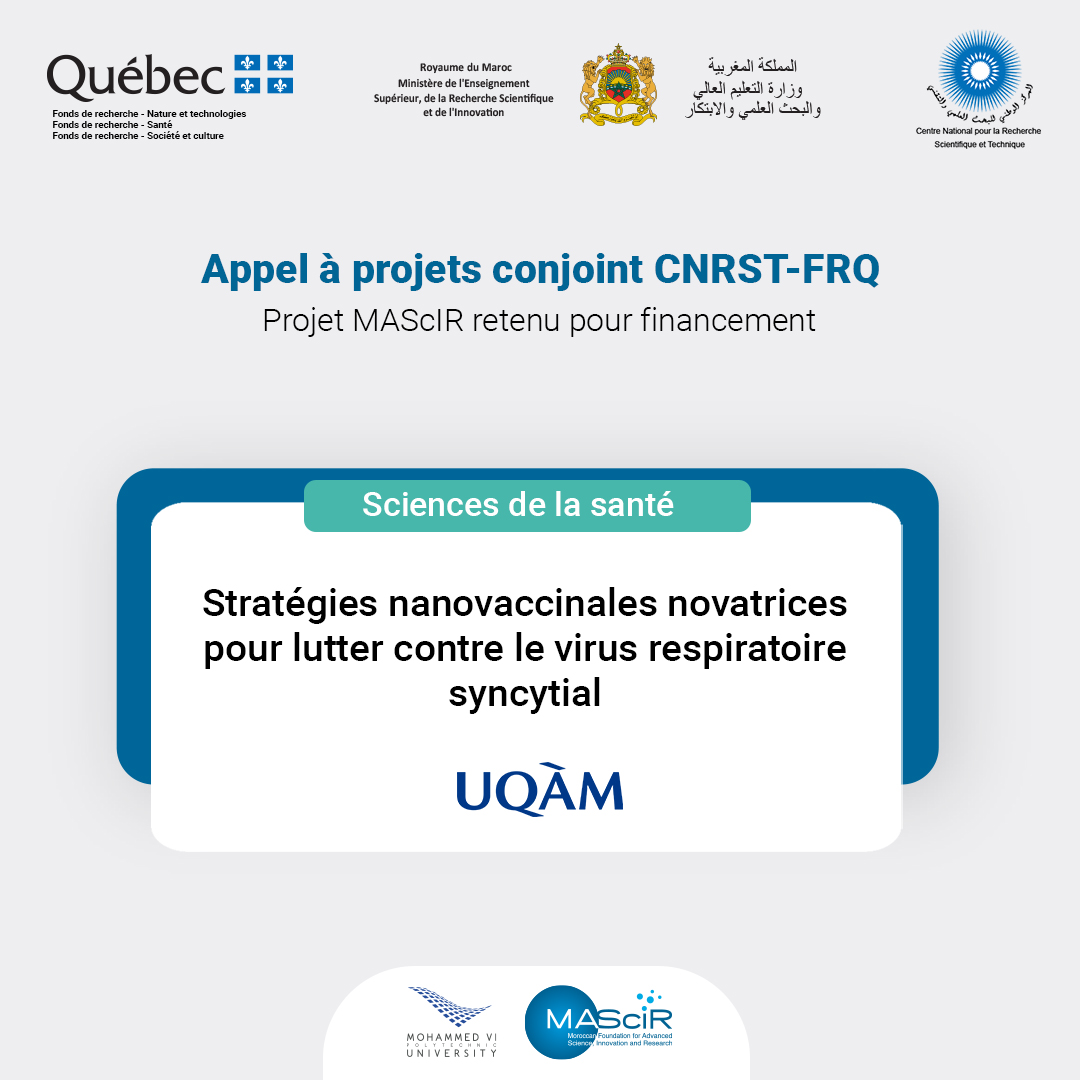 As part  of the joint CNRST-FRQ call for projects launched by the Ministry of Higher Education, Scientific Research and Innovation, the National Center for Scientific and Technical Research (CNRST) and the Quebec Research Fund, in the fields of nature and technologies, health, society and culture. It should be noted that a project submitted by the MAScIR Foundation has been selected for funding.
This project aims to develop innovative nano-vaccine strategies to fight the respiratory syncytial virus, in partnership with the University of Quebec in Montreal.