A DELEGATION FROM SICPA WAS ON A VISIT TO MAScIR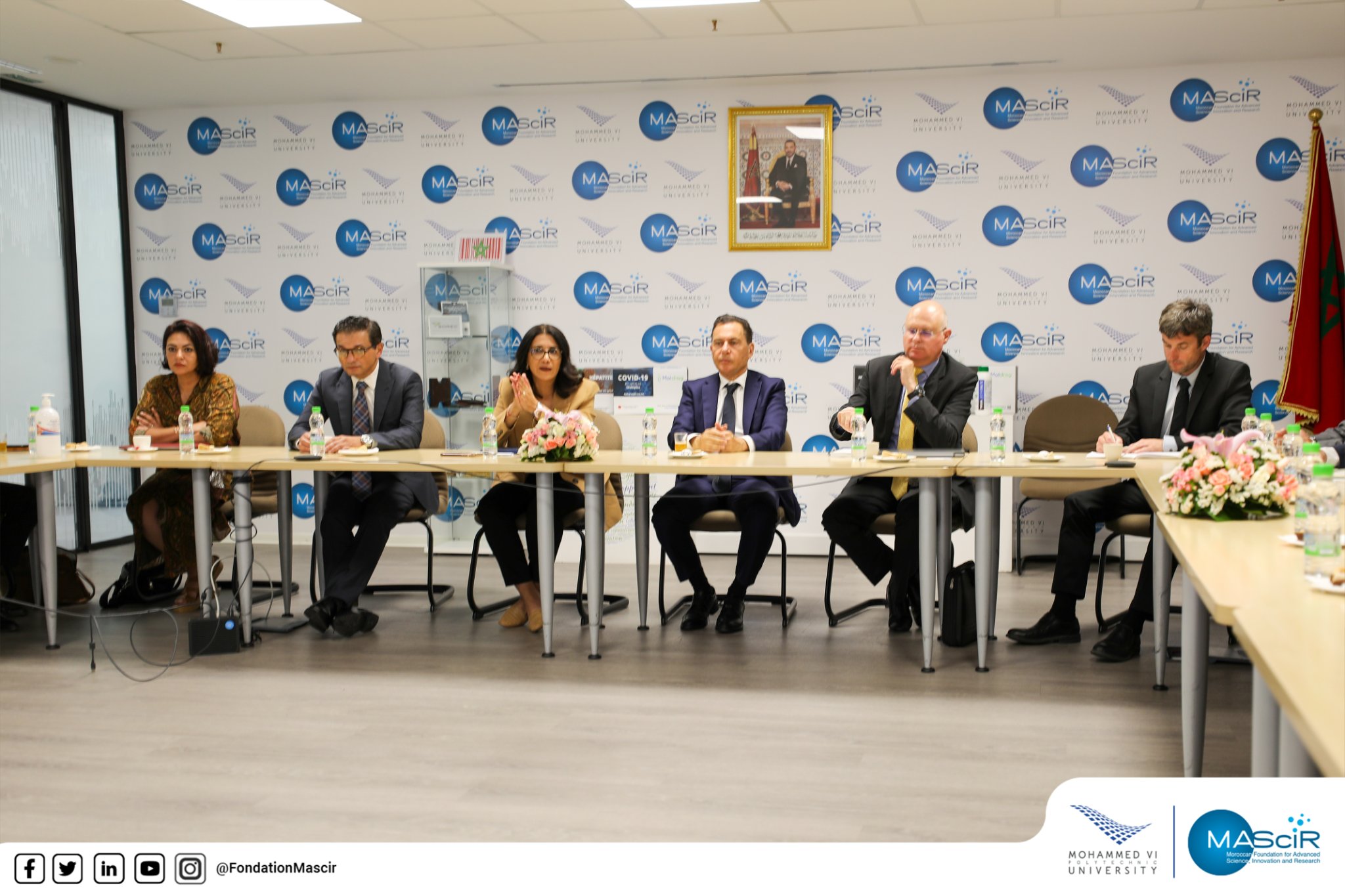 On Tuesday, May 24, 2022, the MAScIR Foundation was delighted to receive a delegation from SICPA, the world's leading supplier of inks and security solutions.
The delegation had the opportunity to discover the technological platform and to exchange with the Foundation's researchers and engineers on the results of some research projects and opportunities for collaboration. This visit also provided an occasion to present the capabilities of MAScIR, which are part of a logic aimed at maintaining national sovereignty and promoting the "Made in Morocco" brand.
Delegation members : 
 

Mr. Eric Besson, President of SICPA Morocco and SICPA West Africa.

 

Dr. Claude-Alain Despland, Head of Group R&D, Inks & Services, Materials & Detection.

 

Dr. Thomas Tiller, Technology Innovation Director.

 

Mr. Aurelien Commeureuc, Head of Innovation Management.

 

Mr. Patrick Daucourt, Director Solutions Management, Solutions Delivery & Operations.

 

Mr. Curtis V., Legal and Public Affairs Manager.

 

Mr. Ali Naciri, Director General of SICPA Morocco

 

Mr. Said Rkaibi, Director of SICPA Morocco and President of Medtech.